Tips for spending the night in your vehicle during... →
itstactical: Tape makes frosted glass see through. I've tested this and while it's not perfect, it works. - Mike Pretty cool
4 tags
Street Smart Survival: Pickpocket Countermeasures
The other day I received an e-mail from a co-worker describing a harrowing tale of his experience of being pickpocketed.  This provoked an idea of occasional topics of covering "street smart" survival.  Today's topic is how to make the pickpocket's job harder.  Your wallet- Obviously there is several items of value in this one item.  Your identity and for some their entire life exists in this one...
Sugar and Spice Will Always Be Nice, by Vic in...
survival-handbook: Many of the things we love today, and take for granted, will probably be very hard to come by, if things fall apart. This long list certainly includes condiments. You may be ready to grow your own food, and purify your own water. I hope you are. And you hopefully have tons of wheat and rye and rice and beans packed away, to fall back on while you learn to produce all the...
Gray Man Survival: Emerson Multitasker →
tacticalstuff: It's a tank of an everyday carry tool collaboration between Ernie Emerson and Multitasker Tools. The beefy tool has everything onboard to deal with life's mechanical problems; it features a modified Emerson Micro Commander style knife blade (plain edge or… Me likey!
How To: Sharpen your knives with the bottom of a... →
NBC Admitted: No 'Assault Rifle' Used in Newtown... →
gunsngear: Ain't that dandy. [Spread the word]  I'm only surprised they admitted it.
6 tags
The Rime of the Ancient Mariner (in its entirety) →
4 tags
Water, Water, Every Where Nor Any Drop To Drink
"Water, water, every where, Nor any drop to drink." Ah…The Rime of the Ancient Mariner. Samuel Taylor Coleridge's poetry shows that even as early as the 1700s sailors knew not to drink seawater.  The world's oceans are considered the wettest of deserts to the one in a sea survival situation. Basically, if one were to drink seawater the results would be death by...
Hiking and Backpacking: Getting Lost and Getting... →
I would add a mini-mag striker on the keychain. Good article
6 tags
Wilderness Survival: An easy way to find Fatwood... →
By Rocky Mountain Bushcraft
3 tags
How To: Organize Your Camp Cooking Supplies | Go... →
I always carry a metal cup that fits over my Nalgenes…one of my Nalgenes is metal as well to boil water if need be. I really haven't had much use for tongs or a heat mitt. I use a tong made out of a green branch and sometimes my multi-tool. However great info for the beginning "camper" with a family.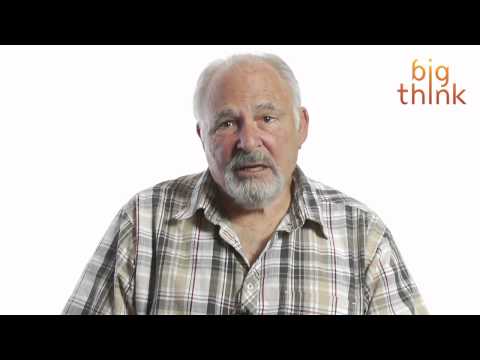 basic UK knife carrying laws →
Good to know
Sleep Warm While Camping With These Ten Tips |... →
Have done all these tips except the water bottles… I use the chemical activated hand warmers…cheap and reliable. However, the water bottles are my plan b or c.
Paracord - You Can't Do Without It! | OutdoorSafe... →
Sandy Hook School Probably Well Prepared as Heroes... →
School Shooting: What should you ask your school? →
This is what we should be doing and not banning guns.
How To: Four Steps to Perfect Freehand Blade... →
Good tip
2 tags
Survival Mode and Evolutionary Mismatch by... →
Very insightful in relation to survival psychology. Basically, re-enforces that survival is a team effort, and if you are alone you really need to have the will to survive.  These are the pearls hidden within this article.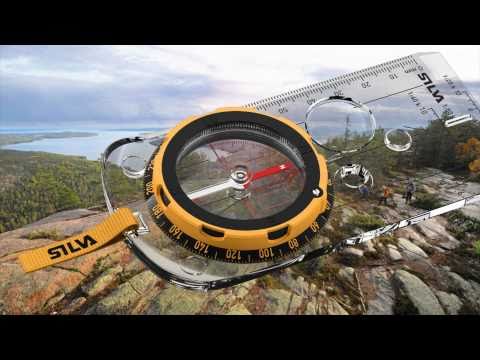 "Adapt or perish, now as ever, is nature's inexorable imperative."
– H. G. Wells
4 tags
Book Review: Surviving the Extremes by Dr. Kenneth...
Dr. Kammler has written a book that specifically covers survival physiology.  I do not know if this was his original intent or not but this is exactly what this book does.  This book is a must for any survival library.  Not only does this book cover the various extreme environments one may come in contact with but it does it in an entertaining, yet educational way.  Kammler uses personal...
Canadian Woman Missing Since March Rescued in...
itstactical: This is a pretty amazing story of survival. ~Eric ELKO, Nev. — A rescued Canadian woman who survived for seven weeks on water and trail mix after getting stranded in a remote part of Nevada was recovering Saturday as a search for her still-missing husband moved forward. Raymond Chretien said his mother doubts whether she would have made it three more days. She had been keeping a...
3 tags
WW II Escape and Evasion Research →
3 tags
Project Get Out And Walk →
7 tags
MMQB: Col. Albert Schinz
Col. Schinz was a fighter pilot during the Korean War, whose plane received damage and eventually he had to bail out over open water.  He chose to bail near islands in order to put as much real estate between himself and the communist soldiers.  However, he wasn't entirely sure the island was unoccupied or communist free.  Mr. Murphy paid Col. Schinz a lengthy visit that resulted in his...
5 tags
Forager's Challenge #1
I began reading Beyond Courage the other day for probably the third time.  Originally I began to re-read this anthology as research for term paper topic. I found the statement I wanted to reference without delay but once again became engrossed in the book, and have had to force myself to put it down till the end of this semester in 2 weeks.  However, the story I started brought up another good...
4 tags
MMQB Cormac McCarthy's "The Road"
The Road is a post-apocalyptic novel (although nothing explains the cause of the apocalypse) in which a father and his young son struggle to survive.  There is no apparent wildelife animals, apparently very little sunshine, non-clean air, and a climate that is very cold.  As is usually the case there are also villains (cannibals for there is little food source).  The main character apparently has...
Note to Readers
I received an e-mail the other day questioning my lack of listing every lesson learned from some of my choices.  My response to this is, "Your right!" I  simply take what I think are some of the more pressing issues or grabs my attention at the time.  I also try to follow the principle that one can only learn 3 new things a day. I will say I do see common themes and issues but I try and grab a few...
1 tag
MMQB: Pat Frank's "Alas, Babylon"
I read this book over the holidays due to the fact it is mentioned so much on other blogs concerning survivalist topics.  Basically, this book is what I would consider Apocalyptic Genre written in the late 50's, but the lessons to be learned are still valid today.  Alas, Babylon is a nuclear war apocalyptic novel.  The main character has a brother in the know within the Air Force Intelligence...
7 tags
AHA Hands Only CPR →
Everyone should know first aid and CPR at the least.  This is a good start, and is a simple two step process that could save a life to include one of your loved ones.  The best part is you do not need any equipment for this method other than what God gave you.  However, I still promote the use of gloves for those you don't know if body fluids (i.e. blood) are present from trauma.
3 tags
"It is not the strongest of the species that survives, nor the most intelligent..."
– Charles Darwin
5 tags
Monday Morning Quarterbacking: To Build A Fire
This week I decided to give a "Lessons Learned" from a fictional piece.  To Build A Fire is a classic short story written by Jack London, who also brought us such stories as: White Fang, and Call of the Wild.  These are excellent classics concerning the adventures of the great outdoors.  However, in To Build A Fire Mr. London illustrates to us the inherit dangers of not mastering a simple but...
1 tag
Monday Morning Quarterbacking: Aron Ralston
My Monday Morning Quarterbacking articles are a simple means of examining survival stories from both literature and multi-media and taking lessons learned.  This is a means to take the lessons, the good, the bad, and the ugly, as well as missed opportunities. I only chose Aron Ralston's story to kick off this endeavor simply because of all the media hype covering the movie, "127 Hours".  However,...
2 tags
Survival Must Reads
Anyone who knows anything about survival of any type will tell you that it is not only about the physical challenge and fitness, but the mental challenge and fitness as well.  Mental preparedness can be broken down into two simple categories: knowledge of techniques/experience, and mental fortitude or "The Will To Survive".  This experience need not be your own but can be garnered...
"Chance favors the prepared mind."
– Louis Pasteur